Domain Names & DNS Management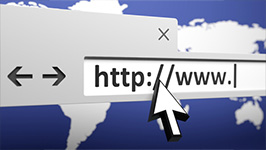 "Need a domain name? Need 10 domain names and all managed in a single location so that they don't start falling off the Internet because you over looked paying a bill? I just eat this stuff for breakfast", says Don Gould - GPLHost tech support in New Zealand.

We can register your domains, consolidate existing accounts, set up tempoary domains, provide secondary and primary DNS configurations, you just tell us what your project needs.
Our global advantage is that we understand how to get domains set up all around the global. Different places have different rules. Our business management team can help you with getting resources in the locations of your choosing.
Need a domain for a 1 month project? No problem. We can set up resources for daily, weekly, monthly or annual billing. Just tell us what you need and we can get it done.
Got different content that needs to be served up based on GEO Location? It can be done and chances are that our team has already done just want you need, before.
Talk to us today about domain names.